Hobbies are the gateway to passions.
Kevin McClain
Every little house is made with love and care by Kevin McClain. These creations are made in our garage and can often be seen at the Farmers Market in Fort Langley.  Each house is individually crafted. Kevin has been creating these Little Houses for almost 20 years; collecting rocks, glass and special pieces of wood as components from travels throughout North America and Europe.
Susan McClain
Susan McClain calls Fort Langley home with her artist husband and two pooches. Her basement is her gallery and studio where painting is her passion and her joy. Susan is an emerging artist working primarily in acrylics on canvas. Her work is bold and colorful and with an impressionistic style. Her passion for both urban scenes and bright bold landscapes make a statement.
Although  Susan is mostly self-taught she has studied under BC Artists, Janice Robertson, Carmel Claire and Perry Haddock.
Her work is in private collections in North and West Vancouver, Pitt Meadows, Vancouver and Pender Harbour BC.
We thrive upon the uniqueness of our paintings and little houses.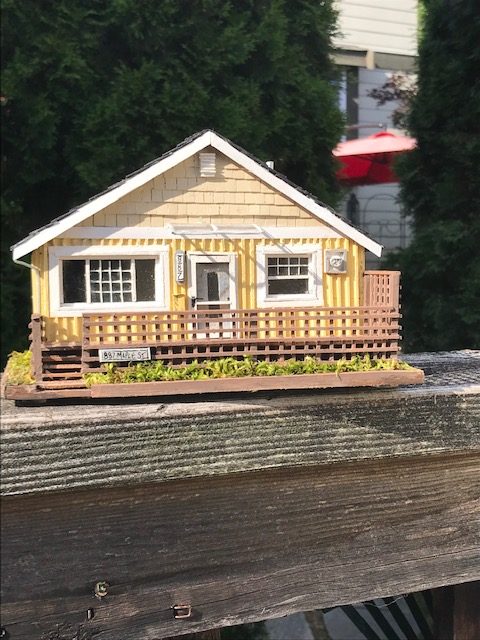 Emotions Through Painting
Every brush stroke, every rock added to a little house. Each is done from the heart.